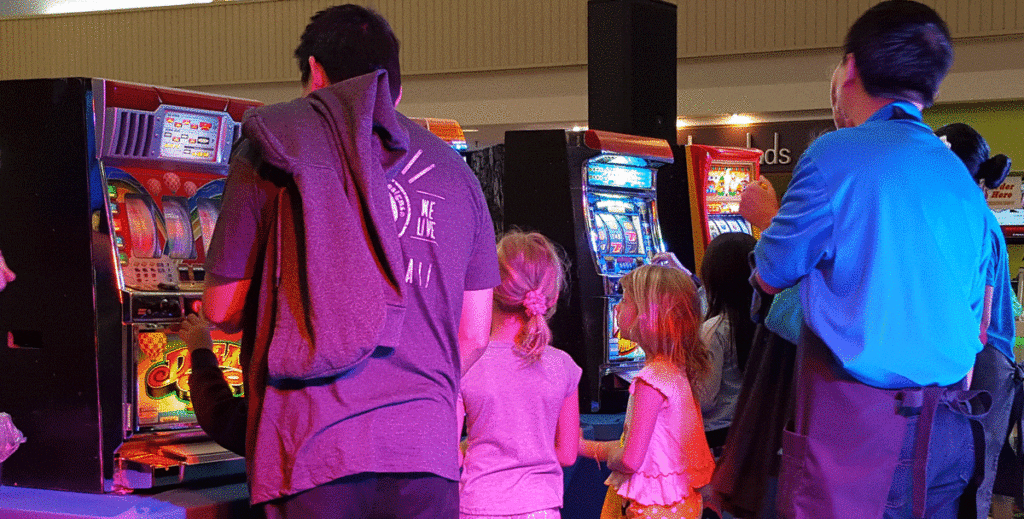 Slot Machine Rentals on Oahu
TT&C Slots LLC is a small, family-owned and operated business based out in Kailua on the island of Oahu. We are the only company on the island that rents these machines. We currently have more than 40 machines available for rent.
Our History
TT&C Slots LLC started as a hobby repairing and restoring Pachislo machines. It didn't take long before we had started building up a collection of these machines. It wasn't long before family and friends started asking us to bring a few machines to their poker night and casino night parties. Our machines were always a hit anywhere we brought them with people typically lined up for a chance to play.
We eventually realized that there was a demand for the machines that was not being met by any of the casino rental companies on the island. With the encouragement of family and friends we decided to make our machines available to rent but only if we could do it at a reasonable cost. In 2012 we applied for and were granted a license to conduct business in Hawaii.
Since then we have been a part of many events and parties. I'm very proud to say that we have never received even one complaint. It is very important to us that you are happy with your decision to rent machines from us. That doesn't just mean that your quest enjoyed the machines, but you as the host know that you got a great value for your investment.
I hope we get the chance to provide our services to you sometime in the future. I'm sure it will be an event that your guest remember for a long time.